Here is the information that you are requesting:
CALL COMMERCE: A $1 TRILLION ENGINE -- A CMO Guide to the Click-to-Call Opportunity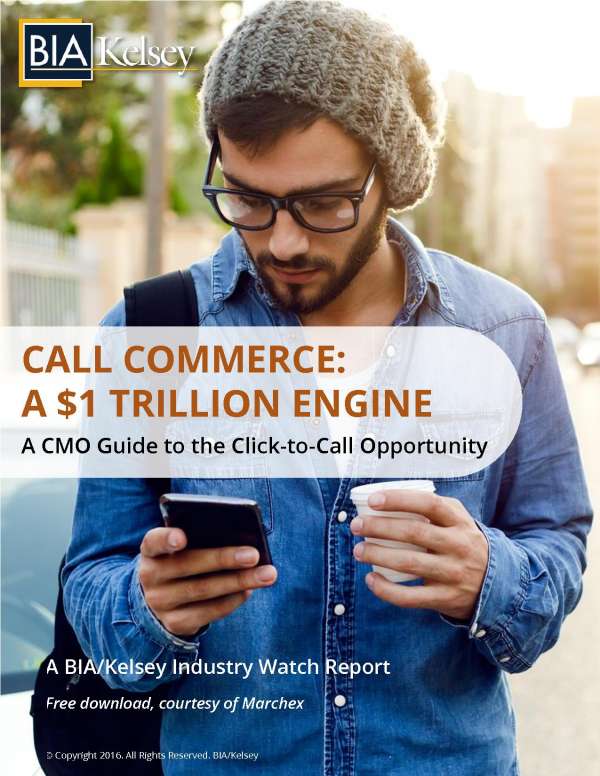 This 2016 report from technology consulting firm BIA Kelsey provides an overview of the changing state of phone calling -- showing how the growing use of mobile devices is generating more sales to SMBs by driving more inbound calls. In the report, BIA Kelsey highlights 15 takeaways on how SMBs can leverage click-to-call opportunities to accelerate growth.
Where Should We Send This Information?
Thank you for requesting this information. Please enter your name and email address below so that we know where to send it.