Here is the information that you are requesting:
How do I find and manage shadow IT and rogue devices, and put policies in place to ensure we remain secure?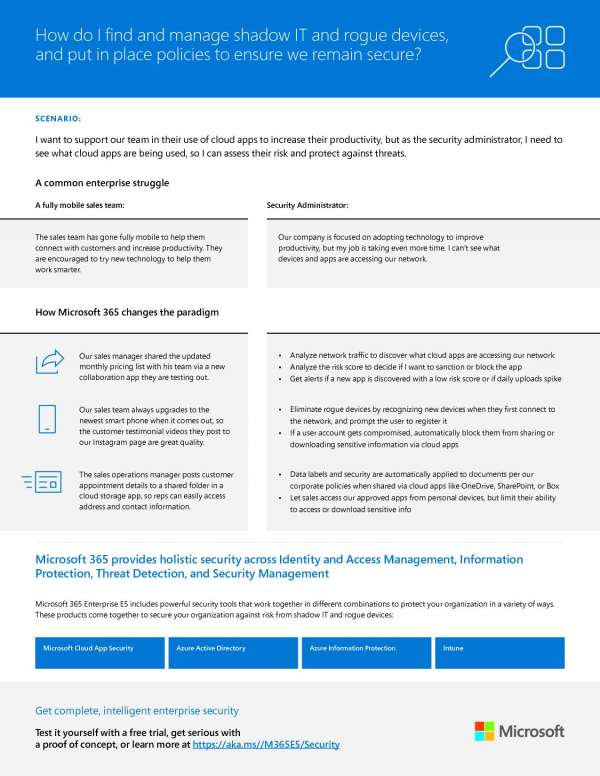 New cloud app capabilities offer the potential for teams to work smarter and more efficiently than ever before, but they can put huge pressure on IT and security teams to ensure company data remains secure without hindering forward progress. Microsoft 365 tools allow you to do this.
Where Should We Send This Information?
Thank you for requesting this information. Please enter your name and email address below so that we know where to send it.