Here is the information that you are requesting:
Zero Trust in a Multicloud World - 2020 Thales Data Threat Report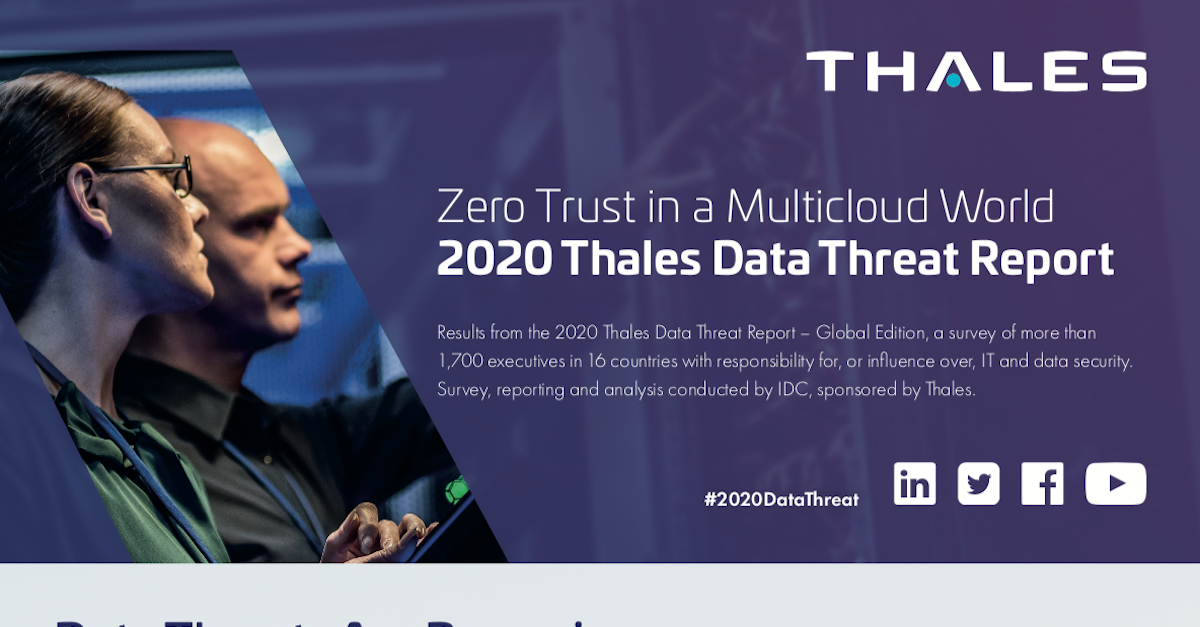 This infographic provides a visual representation of the key findings of the "2020 Thales Data Threat Report - Global Edition." For more information about the report and data security in a multi-cloud environment, please contact Cadre Information Security.
Where Should We Send This Information?
Thank you for requesting this information. Please enter your email address below so that we know where to send it.