Here is the information that you are requesting:
The CipherTrust Cloud Key Manager for Multi-cloud Environments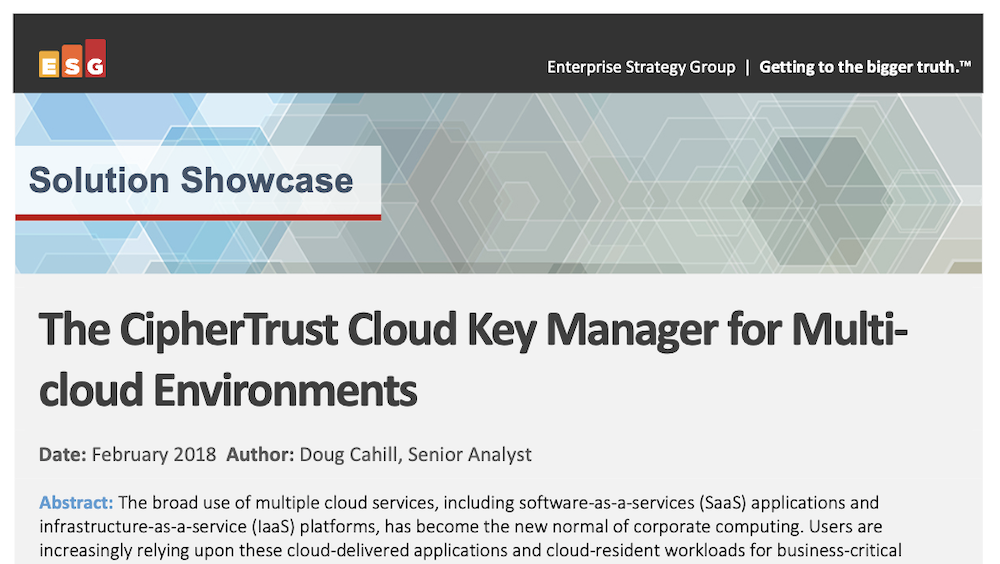 This white paper highlights the benefits of utilizing CipherTrust Cloud Key Manager™ from Thales eSecurity® to secure and manage encryption keys for multi-cloud environments and software-as-a-service (SaaS). Such advantages include streamlined compliance with industry regulations, flexible customer key custodianship, and cost-effective key management tools (no hardware or upfront capital investment). In deploying the solution, customers may choose between using the CipherTrust Cloud Key Manager as a service or on-premises.
Where Should We Send This Information?
Thank you for requesting this information. Please enter your email address below so that we know where to send it.