Here is the information that you are requesting:
Erkenntnisse aus der Cloud: vier Unternehmen, die ihre Windows Server- und SQL Server-Workloads zu Azure migrierten.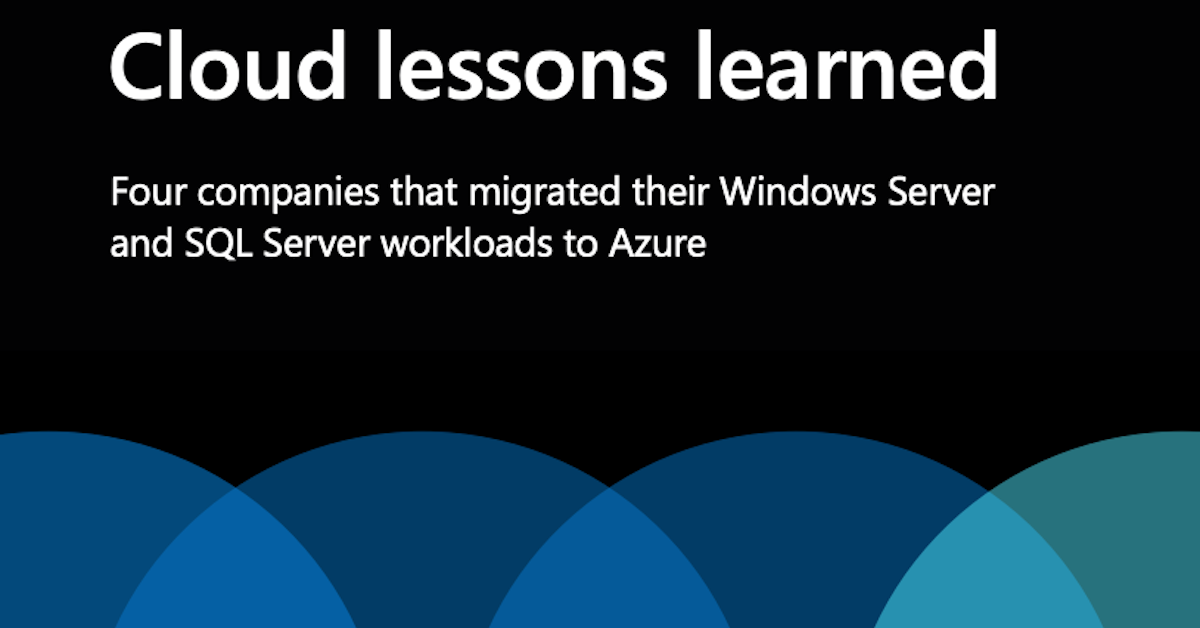 Lesen Sie die Erfolgsgeschichten von Unternehmen, die durch die Umstellung von Windows Server und SQL Server auf Azure die Workload-Leistung gesteigert und Kosten gesenkt haben. Laden Sie dieses E-Book herunter und erfahren Sie mehr über die verschiedenen Cloud-Migrationspfade, die Allscripts, Carlsberg Group, Epos Now und TraXall Frankreich genutzt haben. Sehen Sie, wie Azure unter anderem dabei hilft, Altdaten reibungslos zu migrieren und mit Innovationen Schritt zu halten.
Where Should We Send This Information?
Thank you for requesting this information. Please enter your name and email address below so that we know where to send it.