Here is the information that you are requesting:
E-Book Der ultimative Leitfaden für Windows Server 2019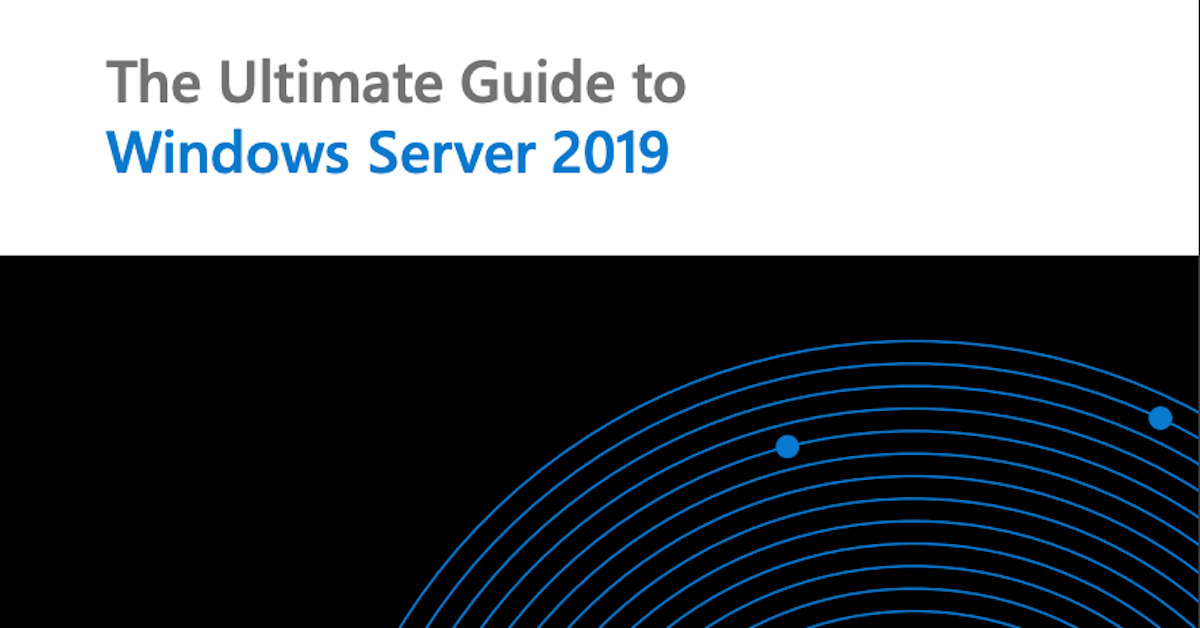 Schöpfen Sie die Investition Ihrer lokal installierten Lösung mit Windows Server 2019 voll aus. Erfahren Sie, wie Sie Ihre lokal installierten Umgebungen mit den erweiterten Hybridfunktionen von Windows Server 2019 auf die Cloud ausweiten können. Darüber hinaus erfahren Sie, wie Sie zusätzliche Sicherheitsebenen hinzufügen und Ihre Anwendungen und Infrastruktur aktualisieren können, wenn Sie eine Verbindung zur Cloud herstellen.
Where Should We Send This Information?
Thank you for requesting this information. Please enter your name and email address below so that we know where to send it.