Here is the information that you are requesting:
Contract Lifecycle Management Readiness Guide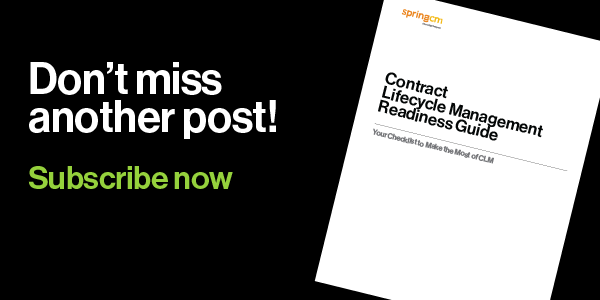 How much do you know about Contract Lifestyle Management? If you want to learn more, this short eBook is perfect for you. Covering everything from the document generation process to a better way to store and organize important documents, this guide is essential if you want to save time and simplify your agreement processes.
Where Should We Send This Information?
Thank you for requesting this information. Please enter your name and email address below so that we know where to send it.