Here is the information that you are requesting:
HPE GreenLake Your Top workloads, On-premises and On-demand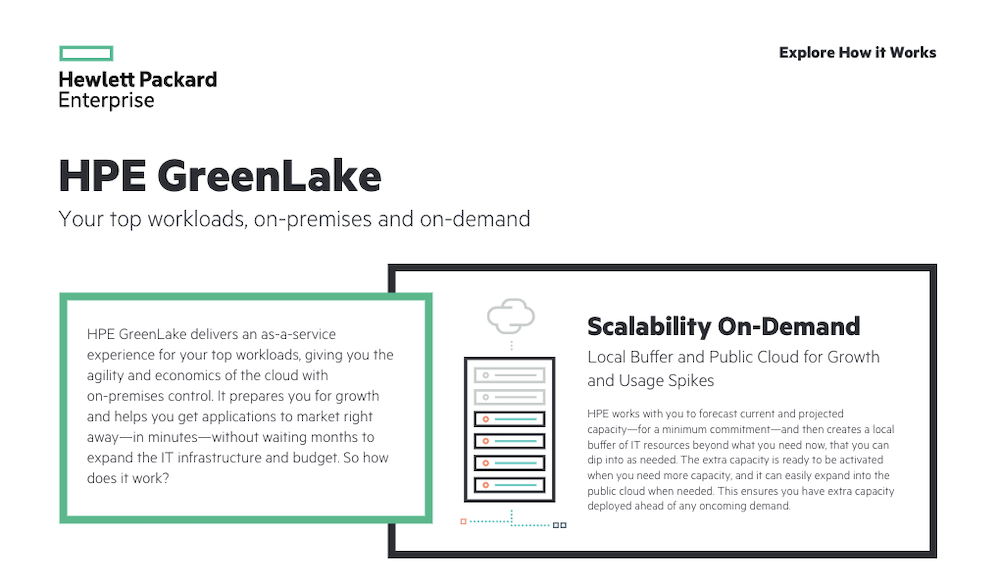 This HPE GreenLake solution brief showcases the scalability, economy, security and control of the as-a-Service solution. HPE GreenLake prepares IT departments for growth and improves scalability by allowing customers to expand infrastructure in minutes rather than months.
Where Should We Send This Information?
Thank you for requesting this information. Please enter your name and email address below so that we know where to send it.