Here is the information that you are requesting:
Lecciones aprendidas de la nube: cuatro empresas que migraron sus carga de trabajo de Windows Server y SQL Server a Azure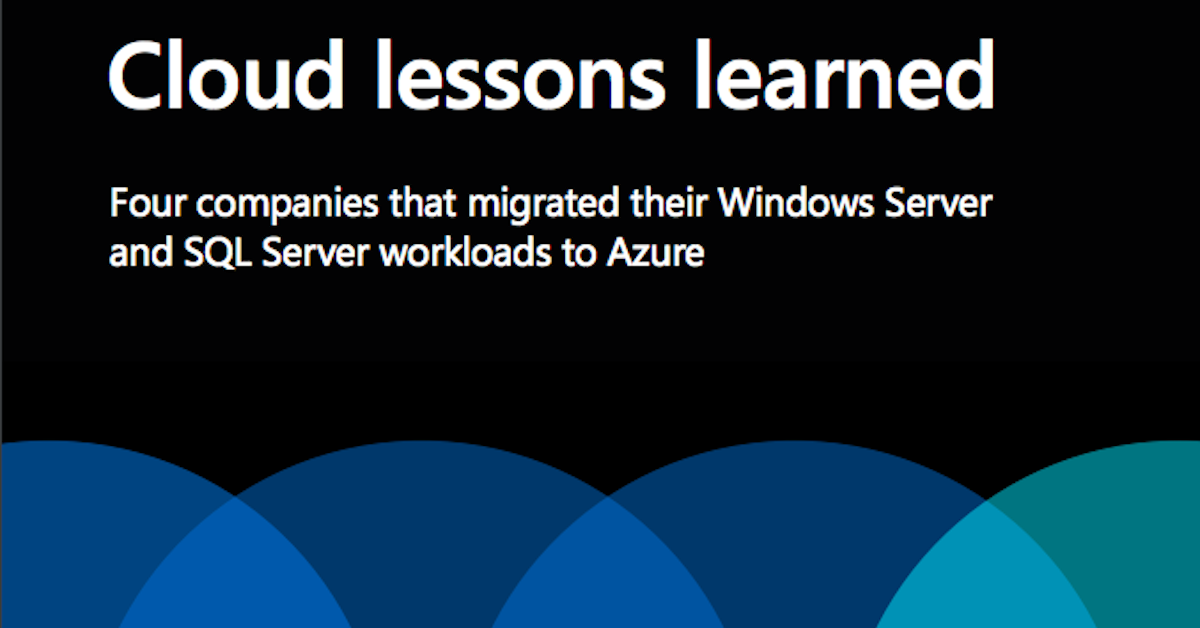 Lea las historias de éxito de las empresas que aumentaron el rendimiento de la carga de trabajo y redujeron los costos al migrar Windows Server y SQL Server a Azure. Descargue este libro electrónico para conocer las diferentes rutas de migración a la nube que utilizaron Allscripts, Carlsberg Group, Epos Now y TraXall France. Vea cómo Azure ayuda a migrar sin problemas los datos heredados y mantener el ritmo de la innovación, entre otras características.
Where Should We Send This Information?
Thank you for requesting this information. Please enter your name and email address below so that we know where to send it.