Here is the information that you are requesting:
How Attackers are Using "Island Hopping" & Counter Incident Response to Battle Back Against Security Teams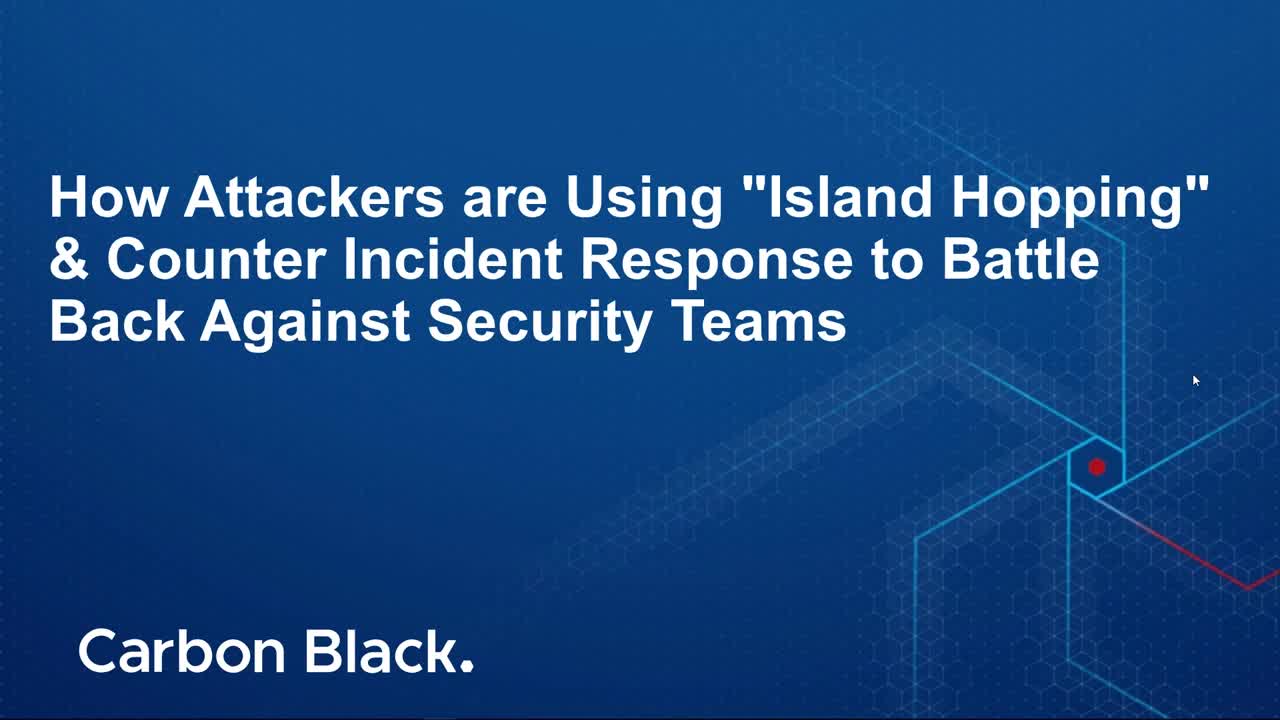 The Carbon Black Global Incident Response Threat Report and webinars help IT security leaders and practitioners stay abreast of changes on the cyberthreat landscape and the latest attack trends tracked by leading incident response experts. In this webinar, Carbon Black focuses on the use of sophisticated tactics such as "island hopping" and counter incident response (IR) to compromise even the most advanced security defenses. Join Tom Kellermann, Carbon Black's Chief Cybersecurity Officer, and Rick McElroy, Carbon Black's Head of Security Strategy, as they explore: tactics to stop cyber spies in their tracks, 5 incident response practices and factors making finance, healthcare & manufacturing organizations most vulnerable to attacks.
Your Information
Thank you for requesting this information. First, please enter your name and email address below so that we know who is making this request.