Here is the information that you are requesting:
Enhance innovation and agility with Digital Twins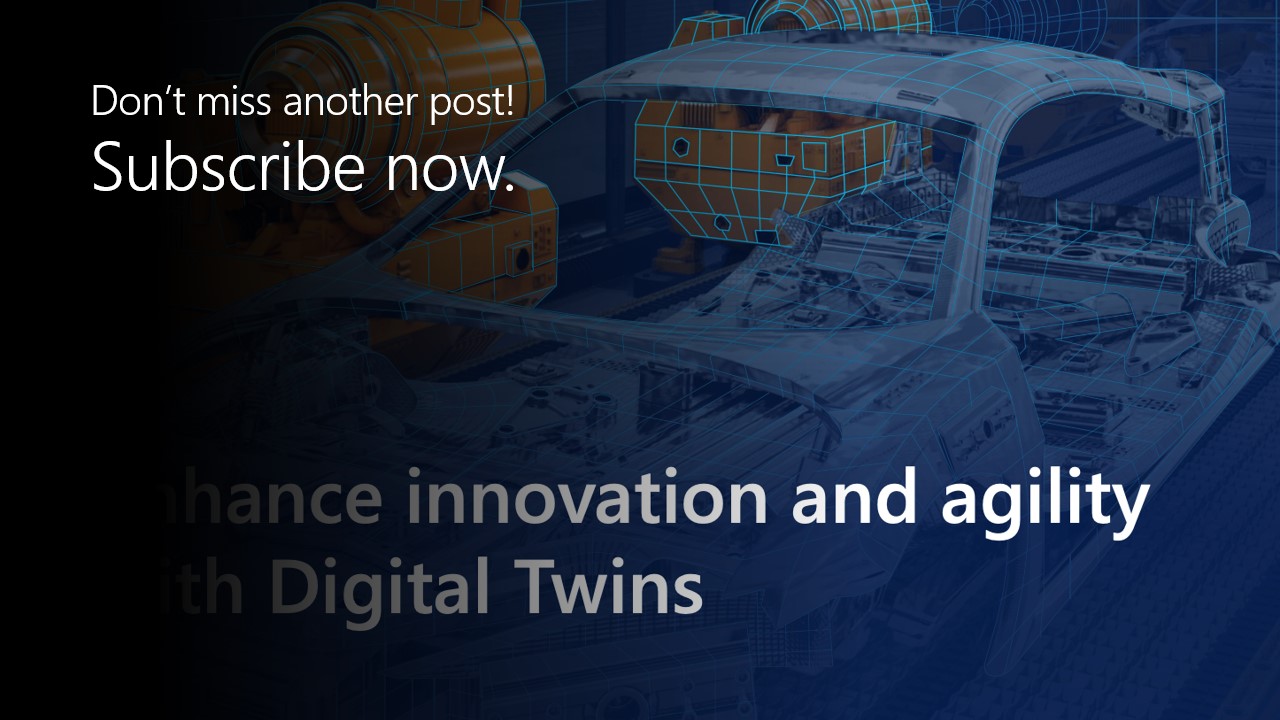 This eBook helps readers understand Digital Twin technology, its potential, and its applications. It also profiles Microsoft partners who have utilized Digital Twin technology for success and discusses Microsoft's role in this technology.
Where Should We Send This Information?
Thank you for requesting this information. Please enter your name and email address below so that we know where to send it.