Here is the information that you are requesting:
The Total Economic Impact of Microsoft Office 365 Small and Midsize Business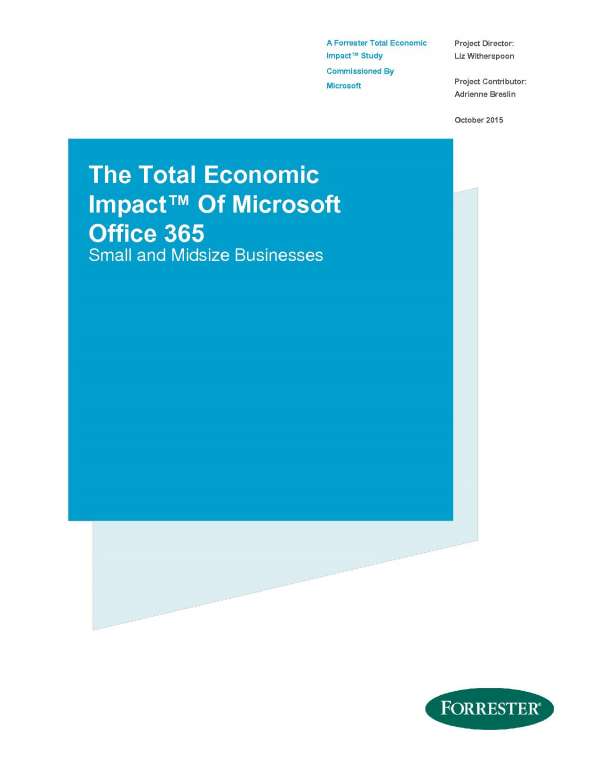 Forrester Consulting conducted a study to determine the ROI of deploying Microsoft Office 365, and the results may surprise you. The study determined that businesses could see an ROI of 154%, payback time of 5.1 months, and a net present value of over $100,000. That's a lot of savings. Contact Onsupport to see how we can help you integrate and save with Office 365.
Where Should We Send This Information?
Thank you for requesting this information. Please enter your name and email address below so that we know where to send it.